Corporate Wellness - An oasis in the city offering Shiatsu, Massage, Yoga and Meditation.
---
Shiatsu Therapy
Initial Shiatsu Session - 90 mins
Shiatsu is a physical therapy that supports and strengthens the body's natural ability to heal and balance itself. It works on the whole person - not just with the physical body, but also with the psychological, emotional and spiritual aspects of being.Shiatsu originated in Japan from traditional Chinese medicine, with influences from more recent Western therapies. Although shiatsu means 'finger pressure' in Japanese, in practice a practitioner uses touch, comfortable pressure and manipulative techniques to adjust the body's physical structure and balance its energy flow. It is a deeply relaxing experience and regular treatments can alleviate stress and illness and maintain health and well-being.
Aromatherapy Massage - 60 mins
Aromatherapy massage is Swedish massage therapy using massage oil or lotion that contains essential oils (highly concentrated plant oils).During an aromatherapy massage, you inhale these essential oil molecules or absorb them through your skin. They are thought to promote beneficial changes in your mind and body by affecting the limbic system, a region of the brain known to influence the nervous system.
Remedial Massage - 60 mins
Remedial massage is used to locate and repair damaged areas of the body and speed up the body's own healing processes. The pressure applied in this healing treatment can either be strong and deep or gentle and shallow, depending on the problem.Problems with the muscles can trigger or radiate pain to other parts of the body. Remedial massage aims to trace the original reason for the pain, tackling both the cause of the problem and the symptoms.
Ryoho - Meridian based Yoga Therapy - Group classes/One-One
Ryoho - a meridian based Yoga therapy developed by Andzej Gospodarczyk, uses familiar Hatha yoga poses and transforms them into a movement technology by incorporating the wisdom and principles of Eastern medicine. Sequences of movements are designed to give you an impactful result, naturally connecting you to corresponding season and related organs e.g.. liver and gallbladder is a focus in spring, working with movements/poses that release the sides of the body. It is a comprehensive self development program that allows you to focus on improving and resolving physical issues like back problems, digestive issues, menstrual irregularities, neck and shoulder tensions, stress, anxiety and depression. Furthermore, you benefit from the mental & emotional freedom by using this model of health to work specifically for you. You are supported by the power of education about your own body and mind but also how to address health issues if they arise in the future. Complementary medicine as its best.
Corporate - Onsite Shiatsu massage, Yoga, Mediation classes
Bringing wellness into the workplace through onsite shiatsu massage, yoga classes for different levels of experience, flexibility and strength as well as meditation programs. These are practical, nourishing and effective wellness practices that are simple to initiate into the workplace with too much effort. A seated massage chair can be brought to your office and placed in a quiet space,on a weekly, fortnightly, monthly basis. Shiatsu massage involves pressing pressure points on the neck, shoulders, head, scalp, arms and hands. No oil is required and it is done through clothing. Yoga classes are very welcomed by staff despite their level of flexibility. Boardrooms or common areas are suitable for 45 or 60 minute classes. Meditation courses are also very popular as people learn practical techniques to bring mindfulness into their day. Research shows even a few minutes of mindfulness has a cumulative effect. Education is the key standpoint in sharing these wellness tools.
About Simone
Zen Shiatsu, Japanese Yoga, Remedial Massage
Simone started her natural therapies career in 2003 with studies in Naturopathy and Holistic Nutrition, with her initial interest igniting after becoming very well using these therapies after an illness she suffered in her teenage years.
Working internationally as a health chef on a private yacht for 5 years encouraged her to study even more deeply the energetics of food and its relationship with the body and mind. This led to a decision to undertake the life changing opportunity of studying Shiatsu Therapy.
Simone fell in love with the amazing healing modality of Shiatsu and it was a natural progression to further her capacity to help people with studies in Japanese yoga & Corrective Yoga Therapy.
It is Simone's passion to work with the blend of Shiatsu, Whole Food Nutrition & Therapeutic yoga to assist clients to keep balance in the body and mind to manage the pressures of modern day living using these eastern principles.
Simone is dedicated to her own personal development and considers it vitally important in order to be a sensitive and conscious practitioner.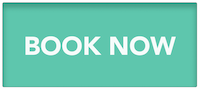 CORPORATE WELLNESS | ONSITE or IN CLINIC
QUALIFICATION DETAILS
Yoga Leadership and Mastery Program - Loraine Rushton (2017)
Mindfulness based Stress Reduction ( 2015)
Certificate IV in Massage - NSW School of Massage (2015)
Ryoho Yoga Diploma with Andzej Gospodarcywk ( 2013)
Diploma of Shiatsu and Oriental Therapies (2010)